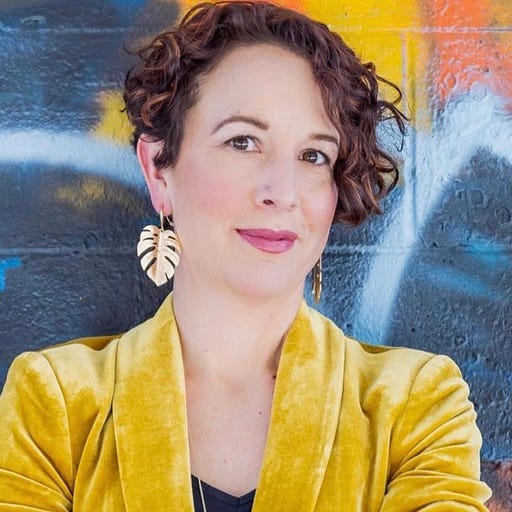 Feb 1, 2022 • 32M
PODCAST: Interview with Alderwoman Marina Dimitrijevic
Part of our coverage of the race for mayor in Milwaukee. The primary is Feb. 15. If you live in the city, you'd better be voting.
The Recombobulation Area podcast is the podcast version of The Recombobulation Area. Keepin' it simple.
The Recombobulation Area is a weekly opinion column by veteran Milwaukee journalist Dan Shafer. Learn more about it here.
---
The City of Milwaukee is going to have an election for mayor. On February 15, we'll have a primary that could prove to be the most competitive mayoral primary in a generation. 
Here at The Recombobulation Area, we're going to be covering that election and getting into the issues. As part of that coverage, we are interviewing the candidates. Paid subscribers will be able to listen to full audio of those interviews and read a full transcript of what each candidate had to say. 
---
This is part of our interview series with the candidates for mayor of Milwaukee. Each candidate was asked the same series of questions on topics including local control, the covid-19 pandemic, segregation and racial disparities, economic development, population growth, immigration, transportation and infrastructure, reckless driving and vehicles thefts, public safety, and education. At the end of each interview, we had a "lightning round" with some more lighthearted, Milwaukee-specific questions.
Free subscribers will be able to read many of these answers in stories in the coming days. Paid subscribers will have access to the full interview as a podcast and as a transcript.
---
If you missed it, our first interview in this series is with Acting Mayor Cavalier Johnson. Listen here.
Stay tuned for more of our coverage on the race for mayor in Milwaukee.
---
Dan Shafer is a journalist from Milwaukee who writes and publishes The Recombobulation Area. He previously worked at Seattle Magazine, Seattle Business Magazine, the Milwaukee Business Journal, Milwaukee Magazine, and BizTimes Milwaukee. He's also written for The Daily Beast, WisPolitics, and Milwaukee Record. He's on Twitter at @DanRShafer.
---
Subscribe to The Recombobulation Area newsletter here and follow us on Facebook at @therecombobulationarea.
Follow Dan Shafer on Twitter at @DanRShafer.